Report function currently not working. Please use comment section to report a problem.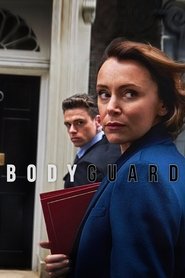 Bodyguard
A contemporary thriller featuring the Royalty and Specialist Protection Branch of London's Metropolitan Police Service.
Doctor Who
Doctor Who
IMDb: 6.9
80,70,50,60,45 min
The Doctor is a Time Lord: a 900 year old alien with 2 hearts, part of a gifted civilization who mastered time travel. The Doctor saves planets for a living…
Liar
Liar
A teacher and a surgeon are rocked by scandalous accusations after they enjoy a seemingly innocent date.
Status: Returning Series
Stath Lets Flats
Stath Lets Flats
Stath Lets Flats follows incompetent Greek-Cypriot lettings agent Stath, who works for the family business, Michael and Eagle. Stath's hapless sister Sophie dreams of being a professional dancer, but holds…
Take Two
Crazy Ex-Girlfriend
Vanity Fair Confidential
Vanity Fair Confidential
A unique mix of editorial integrity, first-person storytelling and dynamic visual elements focusing on Vanity Fair's most fascinating stories and compelling scandals.
Alone
Alone
Hardcore survivalists are put by themselves in the Vancouver Island wilderness, without camera crews, teams, or producers – on a single mission to stay alive for as long as possible.
Yellowstone
Yellowstone
Follow the violent world of the Dutton family, who controls the largest contiguous ranch in the United States. Led by their patriarch John Dutton, the family defends their property against…
Girlfriends' Guide to Divorce
The 100
The 100
Based on the books by Kass Morgan, this show takes place 100 years in the future, when the Earth has been abandoned due to radioactivity. The last surviving humans live…
Mysteries & Scandals
Mysteries & Scandals
A true crime series investigating Hollywood's most intriguing criminals, murders and cases of corruption, exploring infamous headlines that captured the nation's attention using archival footage, new interviews and stylized depictions…
Victoria's Secret Fashion Show
Victoria's Secret Fashion Show
Merging fashion, fantasy and entertainment, this lingerie runway show includes pink carpet interviews, model profiles, behind-the-scenes looks at the making of the show, and musical performances.
Status: Returning Series